This song by Zee Avi is lovely. It makes me think of an old-fashioned movie.
I love the
Chateau Collections (bedroom furniture) by Newtons Furniture Company
. Here are a couple of the pieces that I will someday own:
They may not necessarily be white, though. I like the white, black, and even the silver for accent pieces. Or I may paint them funkier colors. [This will of course be when I'm rich and have the money to buy expensive furniture and then paint it however I choose.]
And here are some nice, and very true-to-life, quotes that I recently found:
"I still find each day too short for all the thoughts I want to think, all the walks I want to take, all the books I want to read, and all the friends I want to see."
--John Burroughs
"When I find myself fading, I close my eyes and realize my friends are my energy."
--Anonymous
"When you choose your friends, don't be short-changed by choosing personality over character."
--W. Somerset Maugham
Lastly, the 3/50 Project is a very cool group dedicated to promoting the support of local businesses. Check out their
website
and buy local!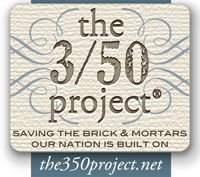 Getting closer to finishing my book! The end is in sight!
<3